Forrest Hill School is a vibrant learning community. We encourage our learners both students and adults to be passionate and excited about learning, to take risks even though it can be challenging and difficult. We believe our curriculum supports and empowers all our students to learn and achieve personal excellence, regardless of their individual circumstances.
Students at Forrest Hill School are respectful, want to learn and have fun. We provide learning opportunities that are engaging, relevant and authentic. We acknowledge that we have a rich cultural diversity at Forrest Hill School and we embrace the learning opportunities this provides.
I consider myself very lucky to work with such a dedicated staff who are creative and willing to explore new ideas and approaches. There is a strong sense of community and partnership at Forrest Hill School. The primary school years are a time when students develop a love of learning and how to relate to each other, build lifelong friendships and inspirations.
I am very proud of the students who graduate from Forrest Hill School with all the competencies and skills needed for their continued learning journey.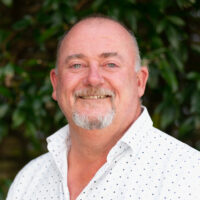 John Marwick
Principal